Powder Coated or Plated grab rails for bathrooms.
The WAVEGRIP grab rail system is available powder coated in most Kohler colors and plated in Chrome, Brushed Nickel and Brass finishes.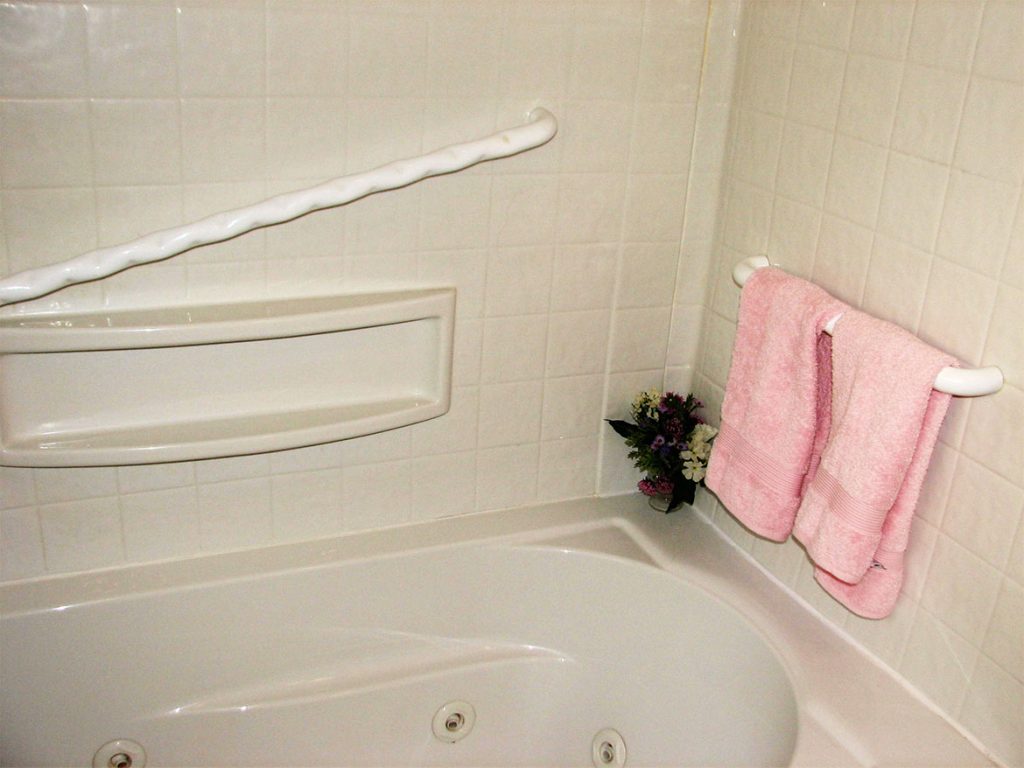 Grips fasten to a mounting plate which is secured to the wall stud.
Great design for bathrooms. Easy and safe to grab. Each set up is unique to the customer.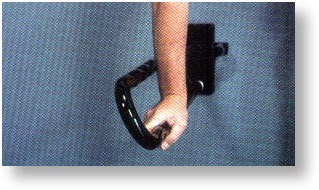 Support grips available in fixed and up-folding.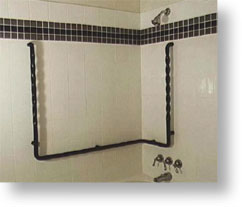 dSi Wavegrip Dealers - US & Canada
Complete Construction & Access
1311 Northside Ave.
Berkeley, CA 94702
PH:510-528-8800
FAX: 510-527-7302
Custom Kitchens,Inc
6624 Telegraph Ave.
Oakland, CA 94609
PH: 510-843-3600
FAX: 510-848-0545
Doug Gourley Building Contractor
462 Appian Way
El Sobrante, CA 94803
PH: 510-243-7445
FAX: 510-243-7446
Douglah Designs
3577 Mt. Diablo Blvd.
PH 925-284-4560
FAX: 925-284-4579
East Lawn Supply Co., Inc.
355 North New Street
Nazareth, PA 18064
PH: 610-759-0212
FAX: 610-759-2364
Olive Glass & Marble
714 Robeson St.
Fayetteville, NC 28305
PH: 910-484-5277
FAX: 910-484-7381
The Tub Doctors INC.
1930 S. 55th Street
West Allis, WI 53219
PH: 414-327-5610
FAX: 414-327-1973
TTD, Carolina Tub & Tile Refinishing
1499 Troy Street
Catawba, NC 28609
XL Construction Corp.
551 Gibson ave.
Pacific Grove, CA 93950
PH: 408-592-2184
YES I CAN
1356 West Valley Parkway, Suite J
Escondido, CA 92029
PH: 760-739-7900
YES I CAN D.M.E. Inc.
79440 Corporate Cntr Dr. #109
LA Quinta, CA 92253
PH: 760-771-9900
FAX: 760-771-9333
YES I CAN, The Esplanade
35-325 Date Palm Dr. Suite 131
Cathedral City, CA 92234
PH: 760-321-1717
FAX: 760-321-7780
Accessible Homes Inc.
4132 W 88th Ave unit B
Anchorage, AK 99502
PH: 907-562-2327
FAX: 907-562-2328
48 Northside Road, Suite 109
Nepean, K2H 5Z5
PH:613-828-1515
FAX: 613-828-1508